The iGO Deluxe Line Marking System was developed to provide the professional with a machine that was more than just 'Fit for purpose'. Rigorous trials with specialist grounds staff, from major football clubs and local authorities, helped in the creation of a line marking system that far exceeded the standard for existing pedestrian machines. The machines are easy to set up, operate, clean, and service, saving time and money. With easy to use accessories, specifically developed for the iGO range, athletic lane marking and application of grass treatments are simple and effective. The iGO machines are fitted with handle bar mounted, On / Off switches, heavy duty diaphragm pump, and 12V / 20AH rechargeable batteries as standard.
Impact Nozzle Technology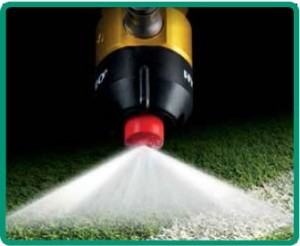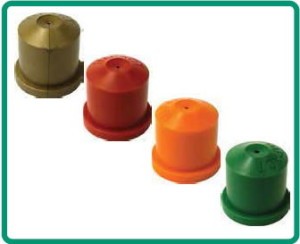 A specially engineered nozzle has been developed to match the desired atomisation characteristics of the Impact XP paint. The integration of paint with nozzle design and performance, is a major advance in sports marking application. The cone nozzles come in four different sizes to ensure optimum user friendliness.